Greg is a senior Music Education major, planning on graduating in December
of 2005. In addition to the quintet, Greg is also a member of the University
Wind Ensemble and Orchestra, and has played in other ensembles such
as the Millersville University Brass Ensemble.










Alicia Good - Trumpet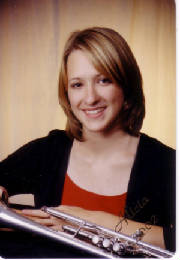 Alicia Good is a senior music education/ trumpet major at Millersville University,
who will student teach in January, 2006, and graduate that May. She graduated
from Garden Spot High School, New Holland, in 2002. On campus, Alicia participates
in jazz ensemble, wind ensemble, and orchestra. She is the Choral librarian and was
recently named Jazz Lab Band director. She also won the Louis Vyner Performance
Award Competition at Millersville.
Alicia's professional involvement includes New Holland Community Band,
Ephrata Performing Arts Center, Jazz Ministers Big Band, and past employment as a
musical performer by Hershey Entertainment and Resorts. She teaches piano and
trumpet privately in the Lancaster/New Holland area.





Brigette Kamsler - French Horn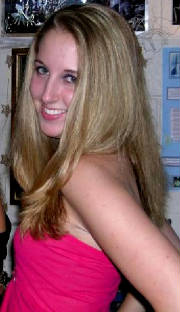 Brigette is a sophomore BA History major at Millersville University. She graduated
from Gettysburg High School in 2003. At Millersville, Brigette plays in the wind
ensemble and orchestra, and has also taken part in the concert band and brass
ensemble.












J.P. Meyer - Trombone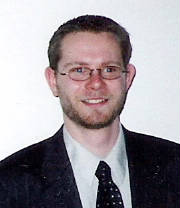 JP graduated from Millersville University in 2005 with a degree in Music Education.
He currently teaches General Music and Band at Hand Middle School in Lancaster
School District. JP remains active in the music community, performing with the
Buxmont Wind Ensemble and Chamber Orchestra, as well as with the Wissahickon
Alumni Jazz Band. JP will also serve as organist and Choir Director at Old Zion
Lutheran Church, Philadelphia, starting in September.
While at Millersville, JP was a member of the marching band, jazz bands, orchestra,
wind ensemble, brass choir, low brass ensemble, university choir, and chamber choir.
JP has also performed for several pit orchestras at Millersville, community theater,
and other school productions. He was also the Music Director of the All-Campus Musical Organizations 2004
production of "Once on This Island."




Scott Muenz - Tuba

Scott is a Junior in the Music Education department at Millersville University. He
is a member of the Wind Ensemble, Orchestra, University Choir, and a low brass
quartet. Scott has also been featured on the departments honor recital,
and has helped organize the Lancaster area Tuba Christmas for the past two years.